Description
Hindhope Linn
Hindhope Linn is a lovely waterfall in the north of Kielder Forest. This walk will visit the Three Kings Stone Circle and the village of Byrness, before finally seeing the waterfall.
Details
Hills:
Small hills
Distance:
Medium distance
Grade:
Moderate
Map:
This walk is on OS maps Explorer OL16 The Cheviot Hills.  Click on map image to buy this map.

Declaration: We are a participant in the Amazon Services LLC Associates Program, an affiliate advertising program designed to provide a means for us to earn fees by linking to Amazon.com and affiliated sites.
The start
We start at Blakehopeburnhaugh, which is quite close to Hindhope Linn. However, on this walk we will take a walk around the area before returning to Blakehopeburnhaugh and then going onto Hindhope Linn.
The Three Kings
We leave Blakehopeburnhaugh and head north, along the forest roads and paths, to an almost hidden path up to the stone circle. The Three Kings Stone Circle marks the grave of three kings of Denmark, who were killed in battle. We can take a look at the stones and admire the view from this elevated position.
Byrness and St Francis Church
Walking back towards the River Rede, we head towards Byrness. Byrness is a small village but it does have an inn. It's for resdents only, so no chance for a tipple.  The Forest View Walkers Inn services the northern section of the Pennine Way between Bellingham, Byreness and Windy Gyle.
From Byrness Village we take a path, alongside the A68, to Byrness St Francis of Assisi Church. The cemetery adjacent to the church predates the church. This is interesting as Byrness means "place of burial".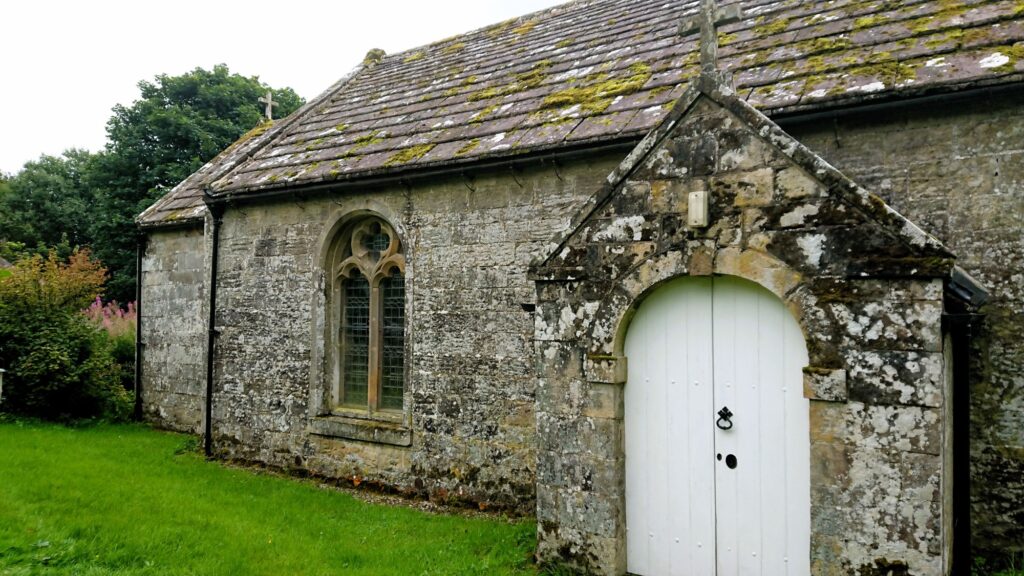 When we leave Byrness, we will take the Pennine Way back to where we started.
Hindhope Linn
At Blakehopeburnhaugh we can dump our bags and head towards Hindhope Linn. the walk from here isn't too far and a little way through the woods we will hear the Blakehope Burn and soon reach Hindhope Linn.
Refreshments
On returning to the cars, we will take a short trip to Rochester, where we will visit Rochester Relish.
Hope to see you there,
Julie and Martin x
---
Home | Blog | Walks | Sign-up | Contact
Strolls with Poles – Nordic Walking for Fun and Fitness