Description
Catton in Allendale
The Catton in Allendale walk starts near a lovely tearoom called Jill's Catering. We then take a walk into the East Allen Valley, where we walk along the beautiful river. Then we climb back up towards Catton Beacon and return to the tearoom.
Details
Hills:
The route back to the start is a long uphill section.
Distance:
Short to medium distance
Grade:
Difficult (hills)
Map:
This walk is on OS map Explorer OL43 Hadrian's Wall, Haltwhistle & Hexham.  Click on map image to buy this map.

Declaration: We are a participant in the Amazon Services LLC Associates Program, an affiliate advertising program designed to provide a means for us to earn fees by linking to Amazon.com and affiliated sites.
The start – Jill's Catering
We start at Jill's Catering. It doesn't open until 10am but you might be able to get a takeaway before we start the walk.
From here we walk across some fields into Catton.  We follow the road downhill towards the River East Allen.
The River East Allen
The path starts at the southern side of the road bridge and continues alongside the river for just under 2 miles.
The views are stunning all the way around this walk.
The route back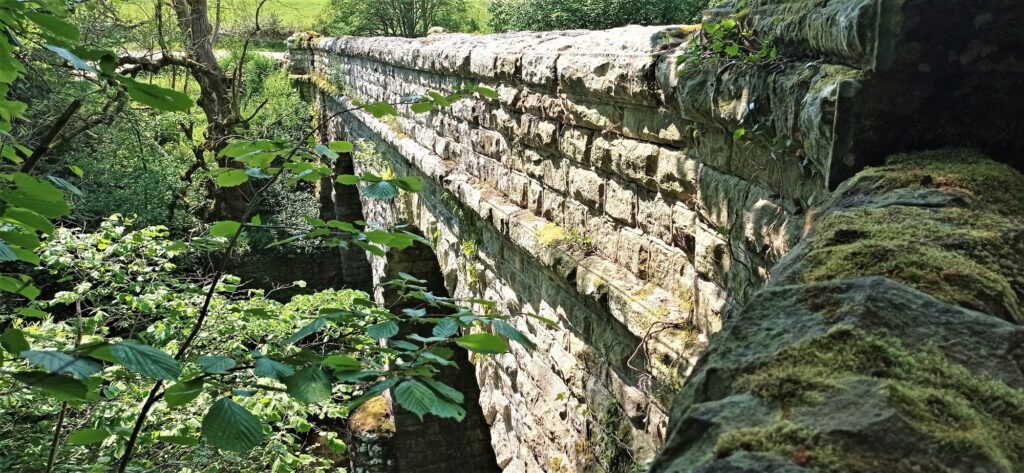 At the end of the river walk we cross a bridge and then start the climb back to the start.
After the walk, we will be visiting the Jill's Catering.
We hope you can join us.
Julie & Martin  xx
Gallery – Catton in Allendale
---
Home | Blog | Walks | Sign-up | Contact
Strolls with Poles – Nordic Walking for Fun and Fitness